The year was 2014 and I was traveling for work (a lot)– I was away from home more than I was home. I lived out of a suitcase at home. I was also away from my HF station and could not keep in touch with friends on the local VHF and UHF repeaters.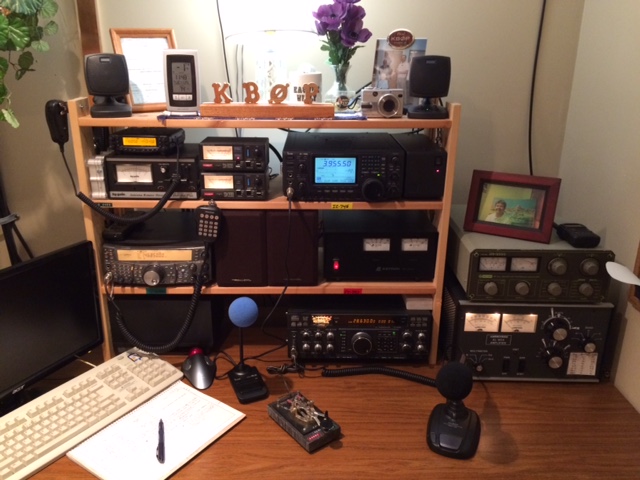 Enters Remote Operations. I found a neat program online that allowed me to continue to operate my HF station and VHF/UHF station from a remote location using my Apple iPhone and iPad. CommCat software allowed me to operate mobile in the vehicle and as a base in hotel rooms during the evenings. The remote operation was made possible by utilizing the following setup:
Kenwood TS-2000 all mode, all band transceiver
USB Rigblaster Plug-N-Play interface and a CAT control interface to PC.
Windows desktop PC
Commcat software on the Windows PC in the ham shack.
CommCat Mobile software on the Apple iPhone and iPad.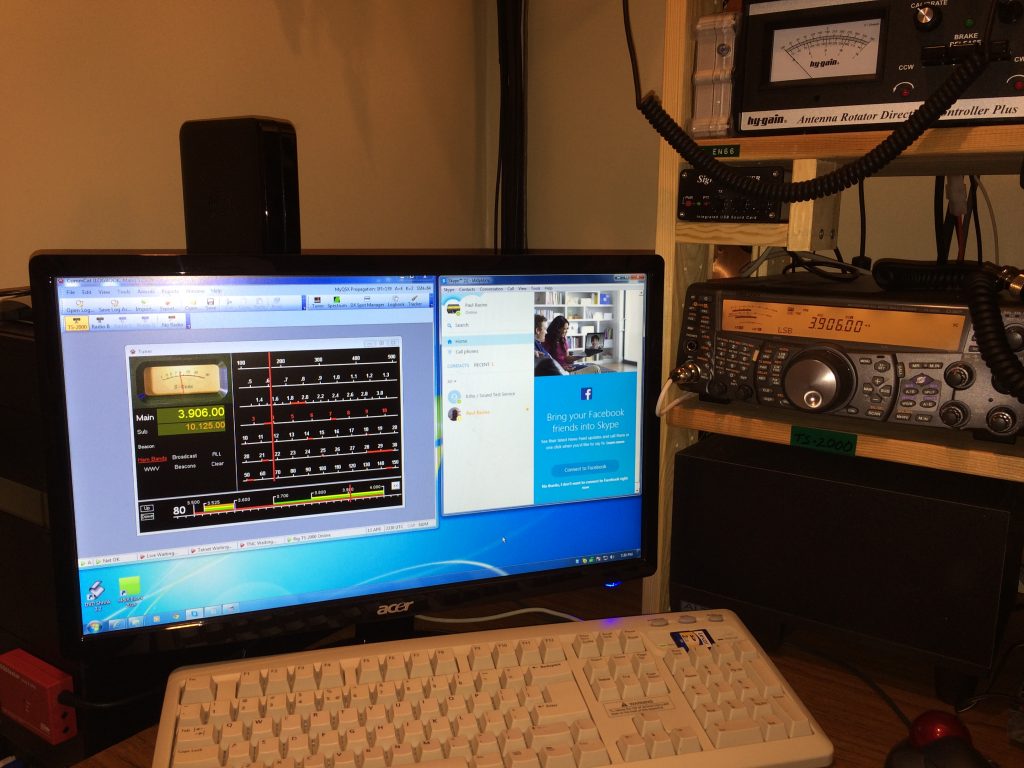 Using CommCat for mobile was more convenient and less of a hassle than installing a complete HF station and antenna in the vehicle. With CommCat Mobile software, I was using my home station on my home antenna, while on the road. I am able to control everything that I normally would be able to from the operating chair: frequency, offset, split, antenna tuner, antenna switch, power output and so on.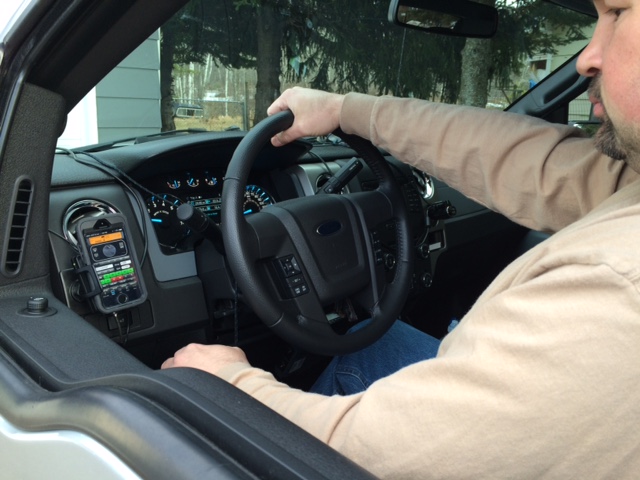 In June of 2015, I was out of town for work during Field Day weekend. I operated Field Day from my hotel room using the Apple iPad. That was a blast and filled my Saturday afternoon.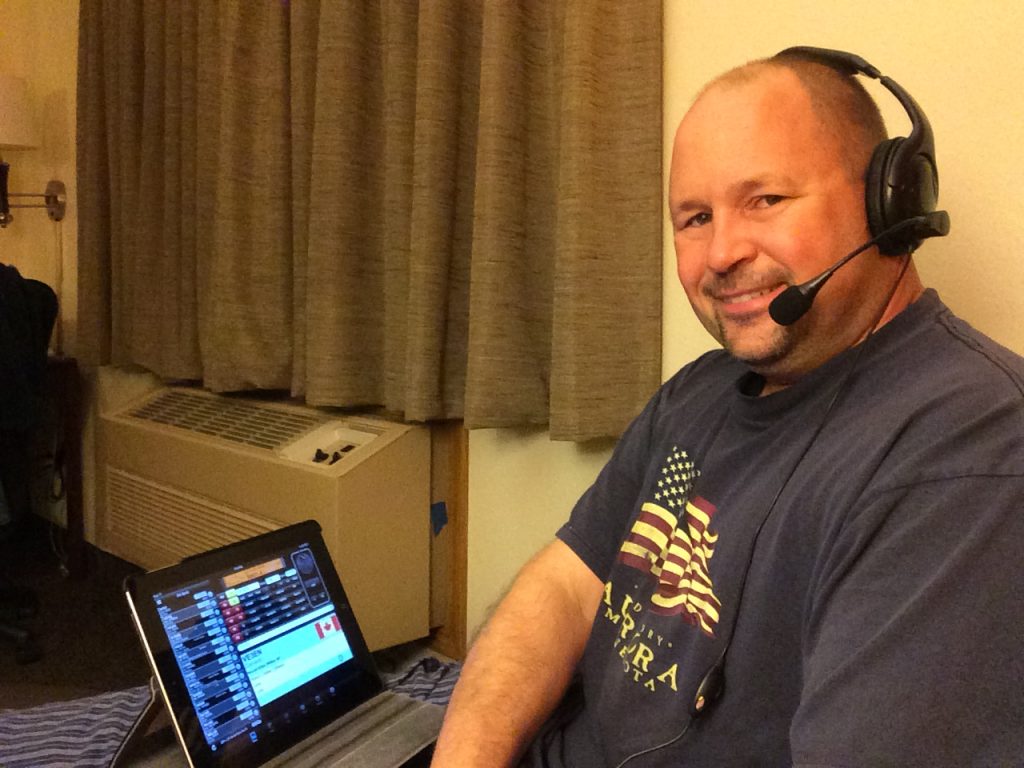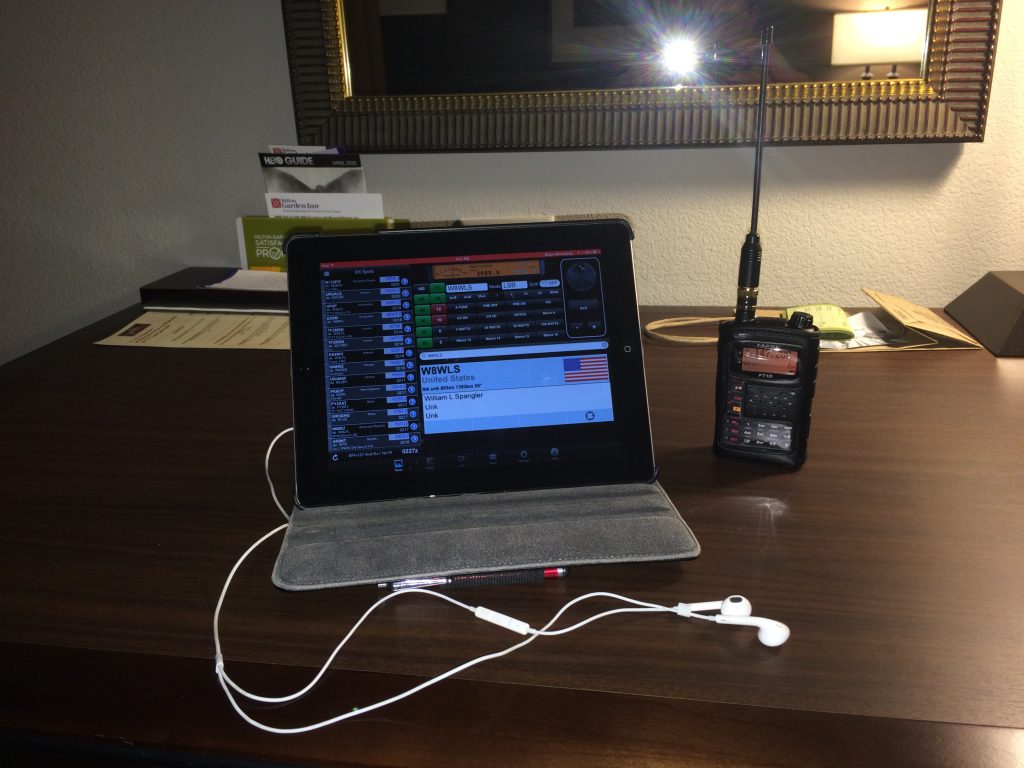 PRYMEBLU Cordless Microphone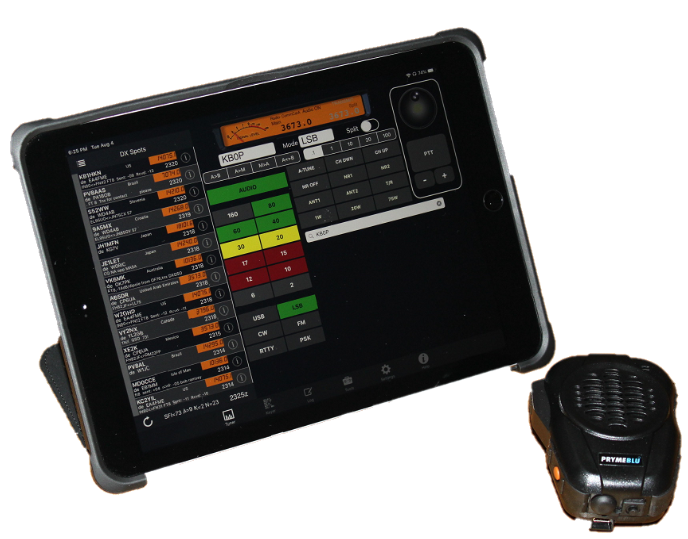 I purchased a Bluetooth, cordless PTT Microphone for the Apple IOS to work with my iPad. The speaker microphone looks, feels, and operates exactly like a traditional two-way radio microphone, but without the cord. This is the slickest thing since melted butter on a hot skillet.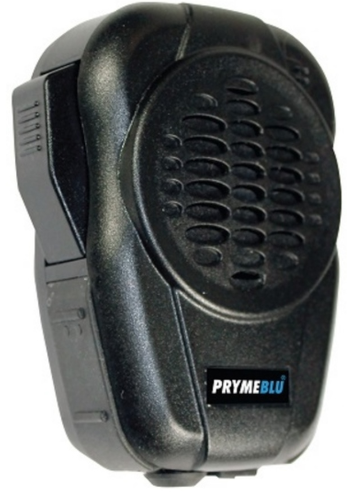 This microphone works with the Apple IOS system and CommCat recognizes this device as an accessory. This is model number BTH-800-ZU. With this device, I don't have to wear a headset with a microphone (as shown in one of my above photos), or I don't have to sit in front of the iPad and manually "touch" the PTT on the screen when I want to make a transmission. Instead, I just use the microphone just like a traditional radio microphone, which gives me the freedom and flexibility to move around, either at home or in the vehicle. And, now my remote operation feels just like radio.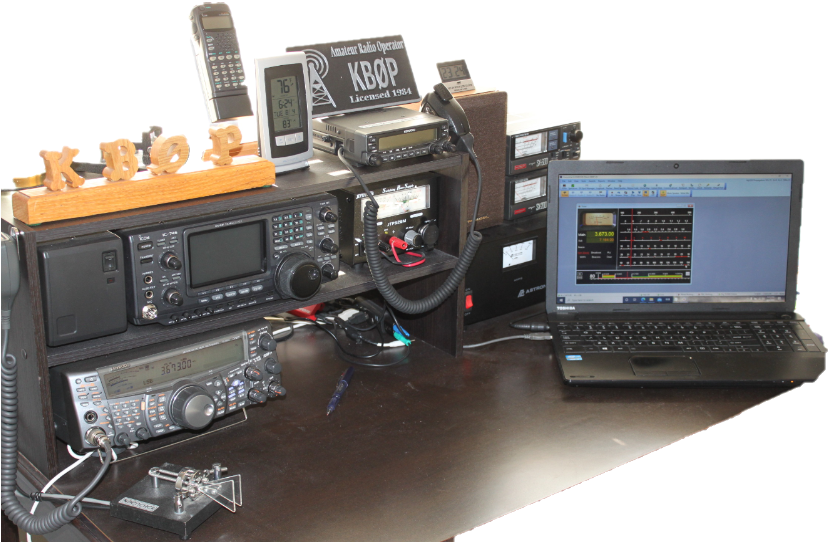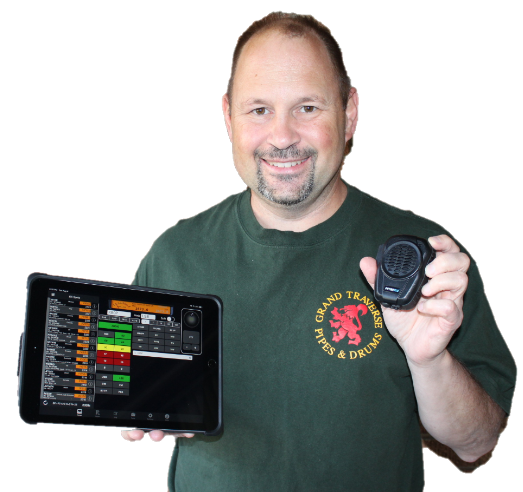 Another advantage I found with the cordless microphone is that is allows me to roam about without having to carry the iPad with me. I can leave the iPad on the end-table or the kitchen table and go about my way through the house by having only the microphone clipped to my shirt. The range of the Bluetooth covers the entire house, too.